K.C. Strings is useful by a wide variety of musicians, education and the music industry. Classical, Neo-Classical, World Musics, Rock, Jazz, Country, Bluegrass and more! There is simply no substitute for the real stringed instrument - violin - viola - cello & bass. We recently started this links page and more will be added.
Craig Akin - upright and electric bass 
Craig Akin is an in-demand upright and electric bass player in New York City. He has played and recorded with countless musicians of many different styles. From jazz to pop, and folk to rock, Craig is comfortable and creative, and can deliver the goods like any veteran on his instrument. He has performed well over 3,000 gigs and has now added home recording to his arsenal.
To inquire about booking Craig for your next gig or recording click here. Visit his website: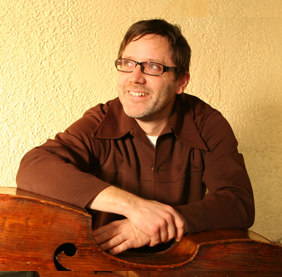 Your virtual concert hall delivering free classical music online.
Bob Hagenbuch, Jr. is a diverse musician with extensive performance, teaching and composition experience in both Kansas City and Northern California. Many of his students frequently gain first chair/first stand orchestral seating and are also awarded "I" ratings at District and State Music Contest Festivals.
Andrea Young is a Nashville violinist that has lent fiddle to many talented artists (inc. Halfway to Hazard, CMT's Can You Duet, Jerrod Niemann, George McCorkle (MTB), Lady A, and Kenny Olson. Currently she is involved in her most exciting project yet; a duet with AI's Kady Malloy.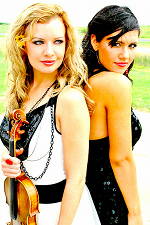 StringsHub is a community where string players can upload videos to share, find and follow friends or new musicians, participate in music contests to win great prizes... and much more! It's new. It's exciting. It's always free. StringsHub is a great opportunity to let the world get to know you as a musician. Join today!

A web site designed specifically for classical musicians and classical music enthusiasts; for those who perform, study, teach, administer, manufacture or sell instruments, publish or promote….in fact, the whole classical music community!

Find jams, post jams, play well with others.

Music/Arts Institute® is a vibrant, active member of the Kansas City Metro arts community, providing the highest quality music instruction through a variety of music lessons and programs at our historic Independence, Missouri campus for 27 years. We offer lessons for all strings, brass, woodwinds, piano, percussion, classical guitar and voice. We invite you to take a look at what we have to offer, and please come for a visit. If you are serious about studying music, look no further than Music/Arts Institute®.

Royalty free music downloads, production music & sound effects library.
NML has been created as a one-stop solution for seeking, finding, and managing all types of Music careers. Today, the NML community continues to grow with more and more Singers, Musicians, Producers, Agents and Record Labels looking to us. Aspiring individuals have a relaxed environment to meet others in the industry from all across the   globe.
Vance Music: serving South Central Kansas since 1972. We teach most instruments and musical styles. Consultations, clinics and music performance bookings available. Online lessons available.

Welcome to Your Violin Community - Violinist.com explores and celebrates the world of violin music for violinists of all levels, from symphony professionals to students just starting lessons to learn how to play violin.  

Arizona Bass Player Forum
Arizona Bass Players provides an annual festival where internationally acclaimed performers and clinicians provide concerts to the general public and master classes and workshops to Festival attendees. We also provide master classes and workshops in schools, in coordination with Arizona teachers, and various scholarships for bass study. We own a few instruments which are available to lend to visiting professionals, and sometimes to dedicated students.

Royalty free music and sound effects for all kinds of projects from AudioMicro.