Rating: 5 out of 5!

We only go to K.C. Strings for all of our violin needs. Everyone is so friendly and knowledgeable. Their instruments are top quality as well as all the accessories.

-Sarah
Rating 5 out of 5!

K.C. Strings has beautiful looking & sounding instruments. One of my boys plays a violin & the other plays a viola. K.C. Strings has the most amazing customer service & can help with any problem. Including when my oldest son accidentally dropped & destroyed his violin. They also have a fantastic rental program! I could be happier with all they have done for us. We will be customers for life!

- Kim C.
Rating: 5 out of 5!

I have been using K.C. Strings for at least 3 years, I rent my daughters Cello, Sons Bass and now my youngest got his Viola there. Everyone is always so very nice and helpful. It is a nice warm and an inviting environment. It is organized and classical and the nice young man and lady have the same culture as the environment which just make it a pleasant place to return to. I did initially rent my daughters Cello at another music store when she first began strings and switched to K.C. Strings after having trouble with low quality instruments and I am so glad I did, much better quality and service!

-Crystal Cibrian
Rating: 5 out of 5!

I came to Kansas City in late August to vacation for a week and needed to rent a bass to practice on. Stopped into K.C. Strings and was knocked out by shop. The staff, the store and the quality of instruments there are top notch. Anton, the owner, gave my wife and I the grand tour of the workshops, varnish and wood storage rooms. An incredible operation. We also got to speak at length about his instrument making philosophy and play a bunch of his high end basses. As a big bass nerd, this was a thrill. Thanks to everyone at K.C. Strings. This shop is the real deal.
-Michael Bates

Rating: 5 out of 5! - Violin / Cello
We bought my oldest daughter's cello and my youngest daughter's violin here. Both times we were treated very well by very knowledgeable people. They were very generous with their time and gave good advice. I enjoyed the atmosphere of the shop and both daughters ended up with very good instruments for the amount we were able to spend. I would always recommend a visit to KC Strings for anyone in search of an instrument.

Testimonial - 1/16 Violin
Thank you for carefully choosing a nice violin for our daughter. Her teacher, Dr. Mia Wu, could not stop smiling at the craftsmanship of the miniature 1/16 version. She said she often sees fractionals that are usually toy like. The teacher commented that the careful packing and shipping of the violin was well done. Most importantly is that the violin arrived in fine playable condition and sounds very nice. Practice is a JOY!
Thank you again for the time that you spent to find the correct violin and accessories. I like that KC Strings is solely a string shop and that a luthier examined the violin before shipment. It is refreshing to find knowledgeable staff and quality instruments under one roof. I look forward to working with you as our children grow in ability and as they need larger instruments.
As for now, our daughter loves her little Krutz violin. Best regards.
-Sheri Saltarelli

Testimonial - AK Violin
Thank you so much for all of your help, time, kindness, and thoughtfulness. I greatly appreciate everything, and I thank you very much. You have a wonderful shop. I really love playing my new A.K. Violin and it is sounding better and better all the time... Sincerely,
-Dr. Scott Conklin
Associate Professor of Violin,
The University of Iowa - School of Music

Testimonial - KRUTZ Double Bass
I just wanted to let you know how much we enjoyed our visit to K.C. Strings. The experience Julia had of picking out her bass was a wonderful experience. We LOVED the tour of the workshop and have already shared it with our neighbor who played the cello in high school. The website doesn't do your workshop justice. It is very impressive! Perhaps one day Julia will own an Anton Krutz bass!! Sincerely,
-Steve and Sheli Milrod

Testimonial - Williams & KRUTZ Violin
The Williams/Krutz violin I bought last year from you is GREAT! After four years of searching for one, it was such a relief to find one that brought back the joy of playing; the sound is so full and dependable, it's given me confidence in working on new techniques, and I've been asked to join a chamber orchestra.
-Catherine Everingham
Wichita, KS
Testimonial - AK Viola
Emma bought one of your personally made violas and has been playing it hard the last few months. Tonight, she performed a Bach Prelude for an Honors Recital. The viola had wonderful tone and filled the 1000 seat auditorium beautifully. It was powerful and had the bella canto voice singing at the top of its lungs. She also made assistant principal chair for the Omaha Area Youth Orchestra Symphony as a sophomore. She is in love with your instrument and I want to thank you.
-Jim Ritter in Omaha

Testimonial - AK Cello
Thank you very much for the cello you made. I love it. Sincerely,
Olga Redkina
Pittsburg, PA
www.olgaredkina.com
2007 Anton Krutz Violin
Testimonial - AK Violin
This is easily the best modern violin I have ever had the pleasure of playing. The depth of sonority, sweet tone and wide palate of colors inherent to the instrument make it very versatile, suitable for both solo and ensemble performance. It is both powerful and sensitive, and responds equally well to the grittier modern repertoire and the more tranquil and elegant classical pieces. The ease of playing the violin brings out the best in my playing, and makes performing a joy. I couldn't be happier to have acquired this instrument!
-Carol Carlson,
Member of the Lawrence Chamber Orchestra, St. Joseph Symphony Orchestra, newEar Contemporary Chamber Music Ensemble, Sondheim Center for the Performing Arts Orchestra Artist Certificate, International Center for Music, Park University, May 2008 (pending); student of Ben Sayevich Bachelor of Music, Violin Performance, Truman State University; student of Dr. Sam McClure; graduated magna cum laude and with departmental honors in music Alumna of the Aspen Music Festival and School, 2006; student of Carole Cowan; member of the Aspen Festival Orchestra
Testimonial - AK Violin
When my violin was stolen, I immediately began searching for a worthy replacement. Over the course of nearly two months, I visited numerous local violin shops and dealers for the perfect fit, and none compared to what I found at K.C. Strings! I needed a violin that had a bold sound in an orchestra setting, and also had a rich sound in a solo setting. I found what I was looking for in my KRUTZ Aria violin, of which I am now a proud owner.
Not enough can be said about the staff at K.C. Strings. It is rare to find such personalized assistance in a shop that carries so many instruments and bows. Their unique staff keeps me coming back time and time again for any service my violin or bow needs.
Thank you K.C. Strings for the beautiful violin. After playing on it for a few months now, I am assured I made the right choice in choosing to buy from you!
-Jerry Wohletz
Testimonial - AK Cello
The cello anton made for me is great. Symphony players I interact with say it is one of the best in the symphony when used there. It has depth of tonal color better than any I have played. I sold my 1844 Charles Gaillard...I never played it! The staff was always friendly and Anton is great about adjusting it...he wants it perfect for me. Thanks,
-Dr. Robert Wade
Master of Science in Psychology, Doctor of Dental Surgery
Testimonial - AK Violin
The thing that I love the most about the shop is that every single one of their instruments has an individual character to it. Sometimes several violins (when they are of the same series) may look very similar to each other, but when you play them you realize that each one was hand crafted and a lot of care went into making them.
My violin had a very distinctive sound that I just loved immediately. I tried a lot of violins at the shop, but I would always come back to the one I ended up buying. What I'm trying to say is that the fact that they have such a great variety is a good thing because individual musicians have individual needs that a generic, mass produced instrument may not be capable of fulfilling.
The people who work at K.C. Strings are really nice and they are always willing to work with you. They are all about getting their instruments in Musicians' hands, so they are very understanding and cooperative.
Manuel Tabora. I've been playing violin for 6 years now. I am currently a violin performance student at Washburn University, taking lessons from Dr. Larisa Elisha. I also serve as concertmaster for the Washburn Symphony and String orchestras.
Testimonial - AK Violin
Thank you so much for all of your help, time, kindness, and thoughtfulness. I greatly appreciate everything, and I thank you very much. You have a wonderful shop. I really love playing my new A.K. Violin and it is sounding better and better all the time...
Sincerely,
-Dr. Scott Conklin
Associate Profesor of Violin,
The University of Iowa - School of Music
Testimonial - AK Violin
I have been playing the AK violin for almost 2 years now. From the moment I picked it up in the shop, I was in love. It is the most powerful and dynamic instrument I have ever played- regardless of what style of music, it sings or saws beautifully. Besides the confidence I feel at performances with the instrument, almost more compelling is the joy I feel when practicing in a quiet house. It truly takes me to a different place every time I begin a song... Thank you!
-Andrea
www.kadyandandrea.com
www.myspace.com/andreayoungviolin
Rating 5 out of 5! - KRUTZ Violin V445
The Krutz Company delivers exceptional value with their instruments. The violin are stunning, and I've had nothing but positive experiences working with them!
-Allen Wong

Rating 5 out of 5! - KRUTZ 100 Cello
After playing cello a number of years ago in college, I recently decided to rekindle my old passion and seek out a good quality student instrument to further pursue my interest. After perusing and playing many different makes of cellos out on the market today, I was immediately attracted to the KRUTZ 100 series, C410 model. The quality and tone was impeccable, and the price/value was excellent. I must also mention that the amazing service I received at St. Louis Strings was second to none. Thank you Anton for making such a fine, affordable instrument, and special thanks to Alan and Shaun at St. Louis strings for their terrific customer care.
-Michael R. Johnson,
Computer-Aided-Designer and Musician

Rating 5 out of 5! - KRUTZ Viola 200
I am so glad we purchased our second musical instrument from K.C. Strings. First one, purchased several months ago (from K.C. Strings), was a violin (KRUTZ 100). My son and daughter loved it. Its a solid instrument. This time we purchased a viola. We had a concern regarding our viola purchase and Anton KRUTZ attended to it on the very next day resolving it to beyond our expectation. That says a lot about the credibility of K.C. Strings in my home. My kids would definitely remember KRUTZ for the rest of their lives. The viola KRUTZ 200 is a beautiful instrument. It gives a beautiful sound. Worth every penny on the 2 instruments we have bought from K.C. Strings.
-Robert K.

Rating 5 out of 5! - Cello
They were kind and let me play many cellos in their store for hours. I have played for 20 years and was ready for an upgrade on my instrument. We shopped stores in 5 states and we settled for a European instrument in Kansas City. What an adventure!
-Erica

Rating: 5 out of 5! - KRUTZ Artisan Viola
As a person in my late 30's taking on the uphill climb to learn a string instrument for the first time, I was pleased to find that right in my hometown was a well respected maker. I started out with a rental of a student instrument and was pleased with the sound and quality to start with. Later I decided to move up to an Artisan or Avant and the shop was accommodating in allowing me to take several back and try them out and later take my two favorite home and try them there. In the end it was the Artisan that spoke to me. It's resonance and rich tome was simply amazing to me and I was hooked. They worked with me to setup a payment schedule for the instrument and I'm continuing to learn and improve with an instrument that will serve me a lifetime. Don't assume a fine instrument is out of reach. These folks obviously love putting people together with their products and they will work with you to make it happen.
-Kyle Crane

Testimonial - KRUTZ Aria Viola
About four months ago I went to the shop to drop off a violin bow for a rehair and just look at a few violas. When I gazed across the violas one immediately caught my eye. I picked it up, played just a few notes, and was instantly in love . The 2008 Williams/Krutz viola has slightly larger lower bout and slightly smaller upper bout. The result is a viola that is comfortable to play, beautiful to look at, and the sound is astounding! It has a rich, creamy, full sound that amazes everyone who hears it. I still can"t believe that I found this viola for such a good price. A comprable instrument from other luthiers could easily cost 10 to 15 thousand dollars more. THANK YOU KC Strings for the magnificent viola and your wonderful service! Sincerely,
-Dr. John P. Rutland

Testimonial - Plywood Bass
After taking lessons from my teacher for about 3 or 4 months, he finally got the chance to play my bass. He played my bass for a few minutes, then stopped and said, This bass sounds really good, who made it? And when I told him it was KC Strings bass, he said, Wow, this bass sounds great. How much did you get it for? When I told him $2000, he said, What??? This bass sounds great for being a $2000 instrument! Besides my teacher loving my bass, I as well adore it. It really sounds good in the upper registers as wells as the lower registers! KC Strings, you make a fine bass! Cheers,
-Sam Shreves
 
Testimonial - KRUTZ Artisan Bass
Knowing nothing about the upright bass, my husband and I were surprised when our son expressed interest in playing such a very large instrument. Our sons orchestra teacher suggested we contact one of the local school music services. We researched the information they gave us and we were disappointed to discover the instruments they recommended were not high quality. In our efforts to find an instrument with better reviews, we stumbled upon an Internet article about K C Strings. The reviews were promising and we were delighted that the store was in our area! Apparently our hesitation to purchase such a large and expensive instrument showed when we walked into the store. However, we were treated very respectfully and the staff was very knowledgeable about their merchandise. Not only did we purchase a string bass that day, we have since returned to purchase the bass stool and stand and quiver. The instrument sits in our living room like a work of art. Very beautiful. I give positive marks to the courteous and knowledgeable staff at K C Strings and we will not hesitate to purchase instruments from them in the future.
-Angela Bailey

Testimonial - 2007 KRUTZ Artisan Bass
I love my bass! It is beautiful in appearance and in tone. I have had three bass one, I grew out of and the other one and the other one was lost in Hurricane Katrina. This one was by far the best bass that I have owned.
-Sam Shreves

Testimonial - 2006 KRUTZ Artisan Hybrid Bass
Since I became involved in bluegrass music, I always heard, You need an old Kay if you're going to play bluegrass. These 'new' basses just don't have the 'punch' that the old ones do. So, when I began looking for a new bass this past winter, I happened to be at a big bluegrass conference in Nashville and decided to check out these old basses. We looked at numerous 30's and 40's Kays and other brands. Some of them had an alright tone and volume, but nothing too impressive. We were browsing through when I heard someone playing a bass with about 5 times the punch and tone of anything we had played up there. I decided at that moment, that whatever it was, that was the bass I wanted. We found the man who was selling them and asked him about it. He told us that the man who was playing it at the time was trying it out for a woman who was looking to trade her's for it (she just happened to have the same exact bass I was playing at the time and looking to trade as well.) He told us that it was a K.C. Strings and the only one he had with him at the time. After a few minutes of playing it and admiring how absolutely beautiful it was, I decided, without a doubt, that this was what I had been looking for. The level of quality, tone, playability, and looks is unmatched in my opinion. I get compliments EVERY time we play on how amazing it looks and sounds. I wouldn't trade my K.C. Strings for any bass I've ever played. Thank you for making such a GREAT product.
-Heather Boynton
Part-time musician. Bassist for acoustic bluegrass group Skyline West.
Testimonial - Bass/Violin
It amazes me that this professional shop is seated in Merriam, KS, and I wanted to take the time to say Thank You to everyone who is a part of this incredible staff. Your knowledge, expertise and customer service are the reasons that we will continue to support this business for years to come. After just a couple visits, it is easy to feel like family. Best of luck to you!
-Cori Hastings
Degree in Music Theory and Composition from the University of North Texas
Primary Instrument, Piano.

Testimonial - Violin
With no previous school background a very limited lesson experience from another store with an inferior instrument, I meekly walked into heaven. I was greeted as if I was someone of substance and asked if I would like to try a few instruments out. I wasn't even knowledgeable to do that. So they played a few I picked out because they were pretty. Again, the professionalism they demonstrated to me was amazing. They even let me take the instrument home to see how it would sound in my modest home. Wow. It sounded better there. I immediately took my simple little old violin I had been scratching out tunes on and they were generous to me again. I made my payments in cash which was the first time I startle them. The teacher was kind and advanced me quickly to her little orchestra group. While, due to personal problems, I am not playing, I have my little violin and it comforts me when I play for my church or my family.
Thank you, Anton, and the rest of the amazing family at K.C. Strings. I will not be anybody at the great musical events. But I am a somebody at your store and you remember my name. Thank you for being such a quality store to all people and bringing music to all of us. May God richly bless all of you and your staff. Amen.
-Bianca Elliott
Professional Musician Testimonials
Playing Anton Krutz Instruments
Joseph Swensen - Touring Soloist
The violin is truly beautiful. I hope to take it with me on many tours this year. The presenter of the concert in Bamberg,(Germany) actually was convinced it was a great Stradavari...
Leila Josefowicz - Touring Soloist
...I have found it sounds wonderful. It is amazingly responsive and resonant; the lower strings are very rich, and it produces a lot of volume throughout all ranges.
Micheal Karlson - Concertmaster, Gothenburg Symphony , Gothenberg, Sweden
The violin's ...Beautifully rich sound was coupled with an extraordinarily powerful tone that carried out in the concert hall. I am more than happy to play exclusively on Krutz violins.
Wendy Putnam - Violinist and Soloist, Boston Symphony
Former Concertmaster, Louisiana Philharmonic.
The opportunity to buy well made instruments with an extraordinarily good sound at an affordable price is extremely unusual and important to me. These violins are of the highest quality and are comparable to Italian instruments.
Alan Heatherington - violin player and conductor of The Chicago String Ensemble
This violin is excellent.
John Hartford - Nashville folk musician
Thank you for the wonderful violin you made. I've used it on every show I've played since I've got it.
Bing Liu - Co-Concertmaster of the Arkansas Symphony
I am very happy and satisfied to play your violin at a highest level, it is gorgeous - both the sound and the looks, it's the violin for my job and personal enjoyment for years to come.
Michael Fernandez -Principal Violist, Alabama Symphony
The combination of visual beauty is unsurpassed and a joy on which to perform.. The combination of richness of sound, projection and ease of response are simply unparalleled.

Rating: 5 out of 5!
We've had a great experience with KC Strings. We had one issue where a part was broken (by another student in class) and when I brought it in it was replaced quickly and without question. Great Customer Service for our only incident and the violin works great!
-Parent of an elementary school student

Excellent! We have been renting a Cello from you for over a year now and it has been perfect, trouble-free, no problems!
Thank you!
-Loren N. Burge

Rating: 5 out of 5!
KC Strings has been a great place for us. It's close to our house, we rent our son's violin there with no worries and he has benefited from private lessons. Everyone we have had contact with has been courteous and helpful.
-Jessi Bauer
Rating: 5 out of 5!
They have been Great to work with... Would highly recommend them to anyone looking to rent an instrument.
-Yona Martin
Rating: 5 out of 5!
About two years ago we rented a violin for our granddaughter's use while the family was home in the U.S. it was a completely satisfactory and satisfying experience. Your staff were helpful and accommodating, the fee was reasonable and the instrument was good. It is delightful to see all your beautiful instruments!
-Judy Lockett
Rating: 5 out of 5!
Excellent, comprehensive information and service. (Viola rental for 5th grade student.)
-A Jones

Rating: 5 out of 5!
K.C. Strings is AWESOME! I love their store. They are so helpful and convenient. But more importantly, they rent and sell quality instruments! We have rented, and then eventually purchased, 5 different instruments from them. We love K.C. Strings! We have worked with 2 other instrument rental places, and K.C. Strings is by far the best!
Repair & Restoration Reviews

Testimonial
My nephew plays my dad's violin that you guys fixed ....THANK YOU!!!!!!
-Patricia Herpich

Testimonial
Dear K.C. Strings angels, Deep Thanks for the joy you all have brought this 80 year old former 2nd Violin Principalist with the rejuvenated violin. Sincerely,
-Harry Payne

Testimonial
I brought in a violin that I inherited from my grandmother that was in poor shape but a great instrument none the less; K.C. Strings was able to do all the necessary restorations to turn it into a exquisite instrument. My experience with the people and the quality of the work was just awesome to say the least, they were friendly, kept me updated about the repairs on my violin, and even rented me an instrument to play while mine was being restored. Because of K.C. Strings an instrument that brought enjoyment to my family for over a century will be able to continue do so, hopefully for another century.
-Ryan Westerman

Testimonial - Sobol Cello Bow
I am sooooo madly in love with my Sobol cello bow. I have had it for two years now, and I am just amazed at the results--EFFORTLESS PLAYING. I love the articulation (with all the fast stuff that I'm required to play for my upcoming YouTube audition), resonance (especially on the lower strings), dynamic range (even when it's piano, plays piano--forte--power to it). I'm also amazed at how lightweight it feels. It doesn't tire my arm or give me shoulder pain/fatigue. What I also like is the lifetime warranty. If something ever happens to the bow, you can get a comparable or replacement free of charge. This is my cello's magic wand! The power is all in the Sobol bow.
-Amy Collins
Testimonial - Jon Paul Avanti Violin Bow
I am delighted with the JonPaul Avanti carbon fiber violin bow that I purchased from your shop. This is the first carbon fiber bow I have tried that plays like a fine wood bow. The stick is flexible and resilient, and it vibrates the way wood does. It plays well for all bow strokes, and produces especially clear spiccato, ricochet, and staccato. It has tremendous focus, projection, and ease of response, greatly enhancing the quality and volume of tone. It is the best bow match that I have found for my violin, outplaying even expensive French bows. I highly recommend it for anyone who wants the feel and playability of a high-end bow without the high-end price tag.
-Stephen Sims
Violin Instructor, Denison University
Bass Stand/Stool, Endpins, Extensions and Buggie Reviews
Testimonial - Bass Stand/Stool
I recently ordered your bass stand/stool. I put it together and it was amazing. The bass is nice and stable on the stand and the stool was very comfortable while rehearsing in the orchestra. I am very happy with my purchase. Thank you very much for such a great product.
-Alex Rodriguez

Testimonial - Bass Stand/Stool
Wow...I got my stand today and am amazed that it took so long to market something so usable and elegant. Congrats to you K.C. Strings. I have a gig with David Grusin in a few days and the stand/stool will make it all the easier and convenient. Thanks again.
-Kelly Roberti

Testimonial - Bass Endpin
I'm quite pleased with the wooden endpin with the carbon fibre rod. It has eliminated a noticeable bit of weight, which is important if you're a subway traveler like me. I'm also pretty sure the bass is more resonant than when it was spiked into the floor. This is an excellent product.
-Steve Alcott
Freelance Bassist, NY


Testimonial - Bass Extension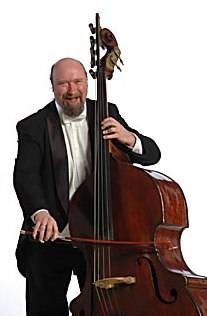 My Prescott with a low B extnsion!
The best low C (or B) extensions on the market. I love them... Solid brass that enhances all sound and a great user friendly design. The best out there! I recommend them for these especislly, but also for great instruments they make for all levels of players!
Dave Symphony Boy Anderson
Principal Bass, Louisiana Philharmonic (LPO)
New Orleans
Rating: 5 out of 5!
My 10 year old nephew plays the bass at school in London, where parking is nearly impossible. It was so hard to get the bass around there with a car that he could rarely practice at home. I sent him a bass stroller and now he wheels the 1/4 bass to and from school like a pro!
-Megan Cleary
 
Testimonial
I have to tell you how much I love my new bass buggie. I have played bass seriously since 1993 and have tried handtrucks, bass wheels, shoulder straps and homemade dollies. This product is by far the best I have used. Lightweight, small and easy to pack, goes on the bass with the case or without. I will recommed it to my students. Thank you again.
-Lisa Burns
www.lisaonbass.com
 
Testimonial
I love my bass buggy! I have a small bass but I am a short lady, I needed some wheels in a bad way! Some friends got together and bought me a bass buggy for a present, it is awesome! I"m strutting around as if I had been given a new vehicle! It saves my back so much that it is not an issue anymore to get it in and out of the house and loaded. It"s great that it stands while I open doors, etc. Walking up a hill is so much easier with the bass in my hand instead of trying to carry it and walk. a very well thought out invention!
-Marilyn Reppond

Testimonial
I had to send a note after receiving my new wheels from you. I think it has given me ten more years to play the bass. I am delighted with the buggie as I thought I might have to give up playing because it was getting difficult to carry the bass around. I tried the single wheel that attached to the endpin years ago and it was useless and awkward to use. Yours is great, lightweight and practical. Thank you for a super invention.
-Kaye Ehses
Terrace, BC, Canada
 
Testimonial
This is just a belated thank you for your help in getting the bass buggie. I have been happily using it with my Violone and I LOVE it!! Quick to put on and take off, wheels that work wonderfully, instrument feels very protected and so does my back. Everyone who sees it thinks it's a really cool thing too. So maybe you will be getting more orders from the early music community around Boston. Thank you again.
-Mai-Lan Broekman
 
Testimonial
The product is the best thing for moving a bass around. I am so glad to have found your web site and the product. It certainly made life easier for me as I had to haul my bass from the van to the stage which was across a football field. Not being a spring chicken anymore, I was very pleased to be able to have the bass buggy. Thanks for a wonderful invention.
-Sharon Boucher

Testimonial
This double bass buggie is fantastic! You've saved my spine, not to mention my sanity. It's easy to put on, and easy to trundle the bass around. Makes moving a bass as easy as walking around.
-Susan Bradley
 
Testimonial
Just a quick note to say how delighted I am with the Bass Buggie now that I have had a chance to use it, So easy to strap on and take off in seconds - a real boon when transporting through long Hotel corridors etc. It is absolutely brilliant. I will certainly recommend it to my fellow bass players at every opportunity. Best regards.
-John Monney
 
Testimonial
I didn't take the chance to thank you for the wonderful bass buggies. Many of my customers have been raving about it.
Best Regards.
-Brandon
 
Testimonial
Wanted to tell you how much I appreciate my bass buggy. Has made life much easier ! Several fellow bassists have tried it out and are interested. Many thanks to the guy who thought it up and developed it. I especially like its ability to stand by itself while I open the door on my SUV! Keep up the good work.
-Kathy
Austin, TX
 
Testimonial
The few Buggies I have sold here have made great impressions with their new owners. No idea how I ever lived without one.
-Felix Thiang
Australia
 
Testimonial
Thanks for this great product, by the way! It has nearly saved my career, as I have a back injury that has made carrying the bass a real pain.
-Ville Herrala
Finland
 
Testimonial
The K.C. Strings Double Bass Buggie is an ingenious way to roll around a bass! It?s easy to attach and creates no stress on the lower block.
-Lynn Seaton
Denton, Tx
 
Testimonial
Where were you guys 50 years ago? I can't believe how beautiful this buggie works. The first time I used it was at Hotel Hershey in Hershey, PA. Naturally, musicians are second rate citizens so we enter thru the rear & thru the kitchen. I go down a service ramp, thru 3 big rubber doors, down a hallway, up an elevator, & across the hall into the ballroom. For a 72 year old bugger, this was a cakewalk. Thanks again.
-Ray Matula
Lititz, Pa
Rating 5 out of 5!
My son has been going to the Olathe location now for a year and a half. He feels like he has learned a lot and increased in playing ability of the violin. I appreciate the feedback from the instructor regarding his progress. Scheduling for missed lessons due to school events has never been an issue.
-Kristy

Rating: 5 out of 5!
I am an adult beginner and have been taking private lessons from Pat Ireland since day one. I enjoy the convenience of location, the beauty of the shop itself, and really love my lessons. I have rented a violin from your shop, and purchased books, shoulder rests, and strings. The people who have helped me have gone out of their way to be courteous and informative.
-Marla

Testimonial
Hello! Thank you for providing such a wonderful experience for the Baker Orchestra students last Thursday. They enjoyed the tour, the information, and the instruments! I always learn something new each time I visit, also.
Thanks again,
Lori McKinney,
Orchestra Director
Instructor of High Strings