Below you will find a copy of our Studio Policy and Procedures and a list of our teachers.
Lessons conveniently take place in the conservatory next to our shop!

For available times, additional questions or to enroll, please call: (913) 677-0400
K.C. Strings Studio Policy and Procedures
Click Here for K.C. Strings Studio Policy and Procedures
Lesson
Scheduling:

Private lessons may be scheduled with individual teachers. Teachers choose their own days and time periods to teach. We have teachers in studio every day that K.C. Strings is open.
The studio is open Monday through Thursday from 11 am to 8 pm, Friday from 11 am to 7 pm, and Saturday from 10 am to 4 pm.

Most private lessons are 30 minutes once per week. Longer lessons, group lessons, ensemble lessons, or a less regular schedule are available by arrangement.
Lesson fees: The usual fee for a 30-minute lesson is $30. Fees for longer lessons are prorated. Please check with teachers when scheduling lessons as they may choose to price their 30-minute lessons at a different rate.

Ensemble and group lesson fees are set by the teacher in consultation with K.C. Strings.

Lesson fees are paid by credit card or bank draft. K.C. Strings charges for the full month's lessons at the beginning of each month. K.C. Strings then pays the teachers.

Lesson fees are calculated by counting the number of lessons the student is scheduled to have within the upcoming month and multiplying by the lesson fee. Example: If a Monday student will have five lessons in a certain month and pays $30 per lesson, the charge would be $150.

Each teacher helps K.C. Strings to insure accuracy of fees charged by communicating 'days off', 'make up' or extra lessons, or planned breaks for lessons. Example: If the teacher is takes vacation or holidays, the student will not be charged.

Please be aware that to schedule lessons creates a commitment between you, the teacher, and K.C. Strings. Regular attendance and payment of fees is necessary, both for you to make progress and because your reserved time period is not easily used by another student.
Fee payment: K.C. Strings will automatically charge the fees for the upcoming month's lessons within the first five days of the month using the credit card, debit card, or checking account information that you provide to K.C. Strings.

Any client who pays in advance for three months lessons will be granted a 5% discount from their fee, whether the fee is paid by credit card, check, or cash.

If a student's family prefers to pay by cash, check, or non-automated charge, there will be a $5 bookkeeping fee added to the base cost of each month's lessons. Non-automated fees are due first lesson of the month.

Non-automated late payments are subject to an additional $5 per week late fee per student.

Please be aware that if lessons are not paid for, they will not be taught. If a scheduled lesson is not used due to non-payment of fees, the lesson time is forfeited and can be filled by another student.
Lesson cancellation and rescheduling: K.C. Strings policy is that each student is entitled to one make-up lesson per school semester (fall and spring) and one in the summer. Make-ups may be in-person or online at the teacher's discretion. Please discuss any cancellation/rescheduling needs as early as possible, so that the teacher has ample opportunity to adjust their schedule toward meeting your and other students' needs. Twenty-four hours notices is minimum for the lesson to be rescheduled.

Cancellation and rescheduling must be done through your teacher via their personal telephone or email. K.C. Strings staff will not take messages for teachers unless the message is for that day and the teacher is in the studio; for example, if you are running significantly late for a lesson or at the last minute cannot come. Even if the teacher is currently in the studio, we recommend leaving a message on their personal telephone or email as well.

Any lesson that is a "no-show" or cancelled on the day of the lesson by the student will not be rescheduled and the fee will not be credited. This is because your lesson time is reserved for you, and last minutes cancellation does not allow that time slot to be used by another student.
In case of inclement weather, illness, or other exceptional events: K.C. Strings works cooperatively with teachers to determine if lessons should be cancelled either before the teaching day or in the middle of studio time. Please check with your teacher, call the studio, or check K. C. Strings social media or website before coming to a lesson if you are unsure about possible cancellations or need information. Even if schools are cancelled, lessons are not automatically cancelled – check with your instructor and/or K.C. Strings.

Lessons cancelled by the studio or individual teachers (and not rescheduled) will be credited to you on next month's charges.
If the teacher is in the studio and you choose not to come to your lesson, no credit or rescheduling should be expected.
If you decide to cancel lessons or to take an extended break: Please inform your teacher and K.C. Strings as soon as possible if you will be discontinuing lessons, so that another student can fill your spot.
At least two weeks notice is necessary to no longer be charged for lessons.
Communicating with your teacher and K.C. Strings staff: We are happy to answer your questions about our policies, your instrument, your schedule, or your account (as well as your music and how to play!) So if you have concerns, please ask. We look forward to having you as our client for a long time to come.
---
K.C. Strings Studio Teachers - Violin & Viola
Jami Bale - Violin/Flute - Monday/Wednesday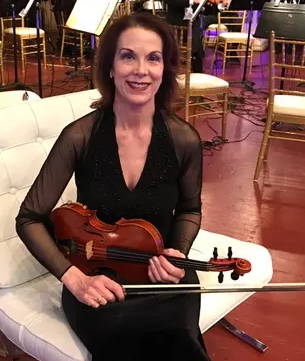 Taking a "road less traveled," violinist/flutist Jami Bale has spent a lifetime pursuing achievements on two diverse orchestral instruments. A native of Kansas City, she has returned to her home town after spending many years as an active free lance musician on both instruments in Pittsburgh, PA and the surrounding tri-state region of Ohio and West Virginia. She currently serves as a tenured member of the violin section in the Pittsburgh Opera Orchestra (PA), and performed frequently with the Pittsburgh Ballet Orchestra and the Wheeling Symphony (WV).
Versatile in many musical styles, Jami is in high demand as a classical chamber and orchestral musician. She has played for Broadway shows with Pittsburgh's Civic Light Opera, and has also performed in concert with such artists as Stevie Wonder, Rod Stewart, Michael W. Smith, Mannheim Steamroller, and the Moody Blues. Other career highlights include performing in concert with Placido Domingo, Luciano Pavarotti, and appearing in several installments of the acclaimed PBS Doo Wop television series.
In addition to an ongoing career as a freelance flutist, Jami was a National finalist and Regional Winner of the MTNA Young Artist Competition. As part of her continuing education, she has either studied with or performed on the master classes of many of the principal flutists from top U.S. orchestras and teachers from the premier music schools such as: Julius Baker, Jeanne Baxtresser, Jeffrey Khaner, Lorna McGhee, Jim Walker, Thomas Nyfenger, Peter Lloyd, Carol Wincenc, and Samuel Baron.
While enjoying an active performing career, Jami returns to Kansas City bringing several decades of teaching experience. In Pittsburgh she previously held the positions of violin and flute instructor at PYCO School of Music, Musik Innovations, Adjunct Instructor at Duquesne University, and at the City Music Center at Duquesne University. Jami holds the degrees of Bachelor of Music, Master of Music (violin) and Master of Music (flute) from the Conservatory of Music and Dance at the University of Missouri-Kansas City, and the Artist Diploma from Duquesne University.
Jami believes that a solid foundation of classical training in fundamental technique, basic music theory, and an understanding of performance practice in the different eras of music history allow a student to explore and enjoy any musical style. She enjoys teaching students of any playing level beginner through advanced, and a wide range of ages from as young as six years old through adult. Lessons may be scheduled on either violin or flute.
Susan Fuller - Violin/Viola - Monday
Susan Fuller received her B.A. in Music Performance from Sacramento State University. She received extensive Suzuki Violin training from San Francisco State University and from Suzuki Institutes across the country. A former violinist with the Sacramento Symphony, she is currently principal violinist with the Olathe Community Orchestra and a member of the Kansas City Civic Orchestra. Susan Fuller is an orchestra teacher at St. Thomas Aquinas High School in Overland Park and has a home studio in Olathe.
Robert Hagenbuch Jr. - Violin/Viola/Theory/Composition - Tuesday/Friday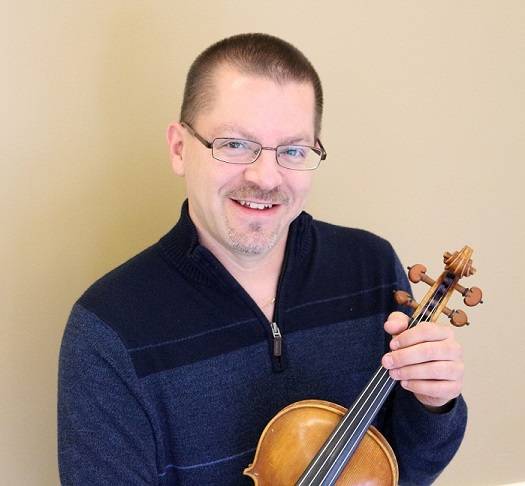 Pat Ireland - Violin/Viola - Tuesday/Thursday/Saturday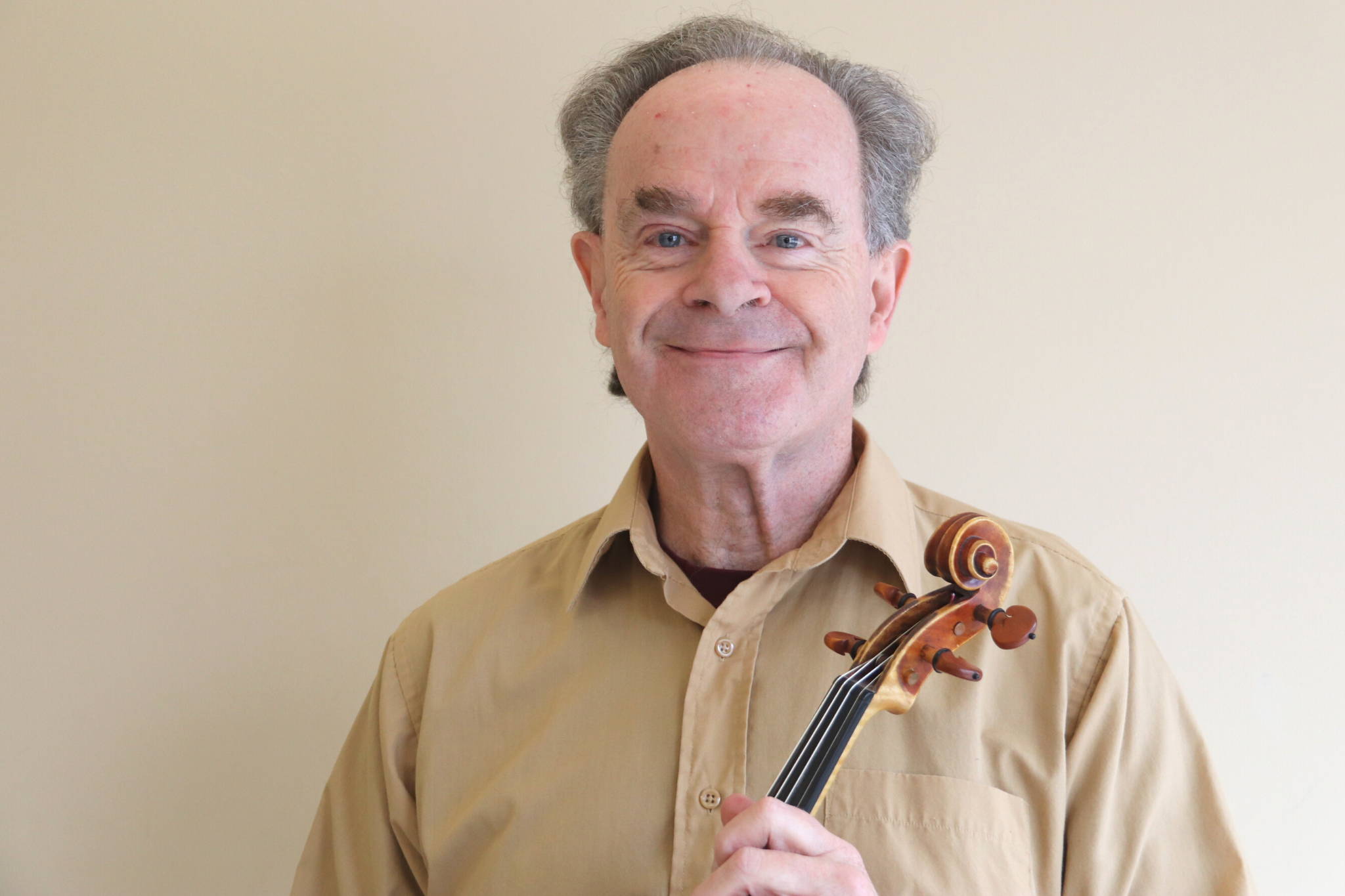 Although classically trained, Pat developed an early affinity for earthier forms of music and was a frequent competitor in old-time fiddle contests, of which he has won many. Pat is a music teacher and a prolific composer who has written in many musical genres. His CD releases include Fiddling Legacy, a CD of traditional old-time fiddle tunes and The Original, a CD of his original fiddle tunes. Pat has experimented and explored Jazz-Rock fusion and contemporary Free Jazz, resulting in two bands, Sextant, in the late 1970s (no commercial releases), and The Unbound (Jazz Recidivists, Tapestry 76001-2) in the 1990s. More of his original compositions, including a Latin style of contemporary Jazz have been released on two solo CDs: The Business of Pleasure (no label) and I'll Give You Paradise (Enneagram). These recordings include the use of the electric violin.
Ethan Kuba - Violin/Viola - Tuesday/Wednesday/Thursday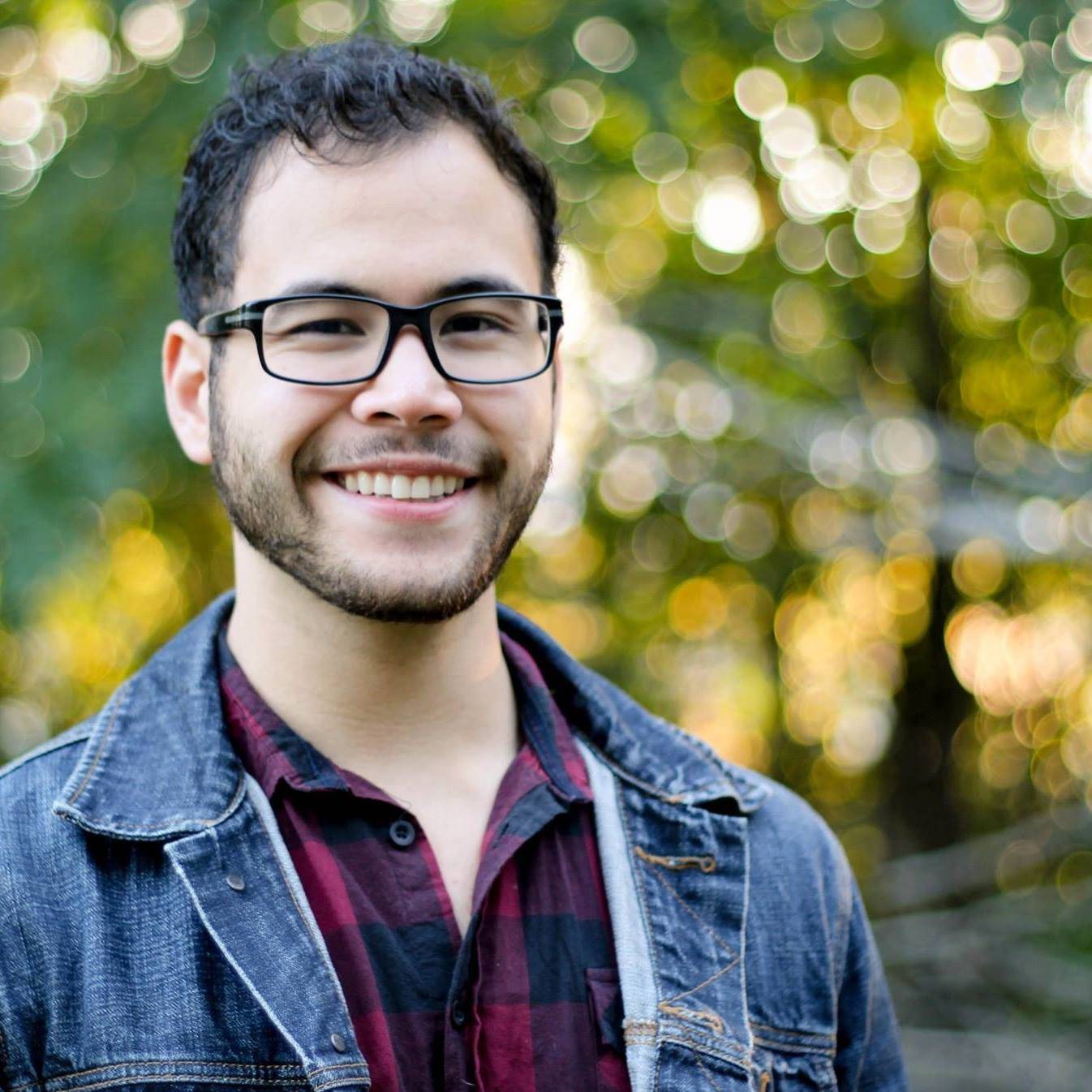 Alison Mayes - Violin/Viola - Monday
Mary Sanders - Violin - Tuesday/Thursday/Friday/Saturday
Mary Sanders began playing the violin at the age of ten years old and has been playing ever since. She obtained a Bachelor of Science in Violin Performance at William Jewell College. Mary has played with many orchestras, including Northland Symphony Orchestra, Liberty Symphony Orchestra, Saint Joseph Symphony, and currently serves as a member and principal second section leader for Heritage Philharmonic.
She has been featured as a soloist and concerto competition winner with Liberty Symphony Orchestra. She enjoys playing with ensembles and musicians around the city. Mary has also experienced fun opportunities to play as a local orchestral member for touring musicians visiting Kansas City, including Trans-Siberian Orchestra, Rod Stewart, and Josh Groban.
Mary has taught privately for ten years and counting, and continues to enjoy learning and growing as a teacher and musician. She has taught many students of differing ages and interests, and enjoys helping students attain their musical goals. Many of her students achieve seats in Metropolitan Youth Orchestra, Youth Symphony of Kansas City, and earn competitive scoring and seating in their high school ensembles, state festivals, and orchestras.
Joseph Toma - Violin/Viola/Piano/Guitar/Bass - Monday/Thursday/Friday/Saturday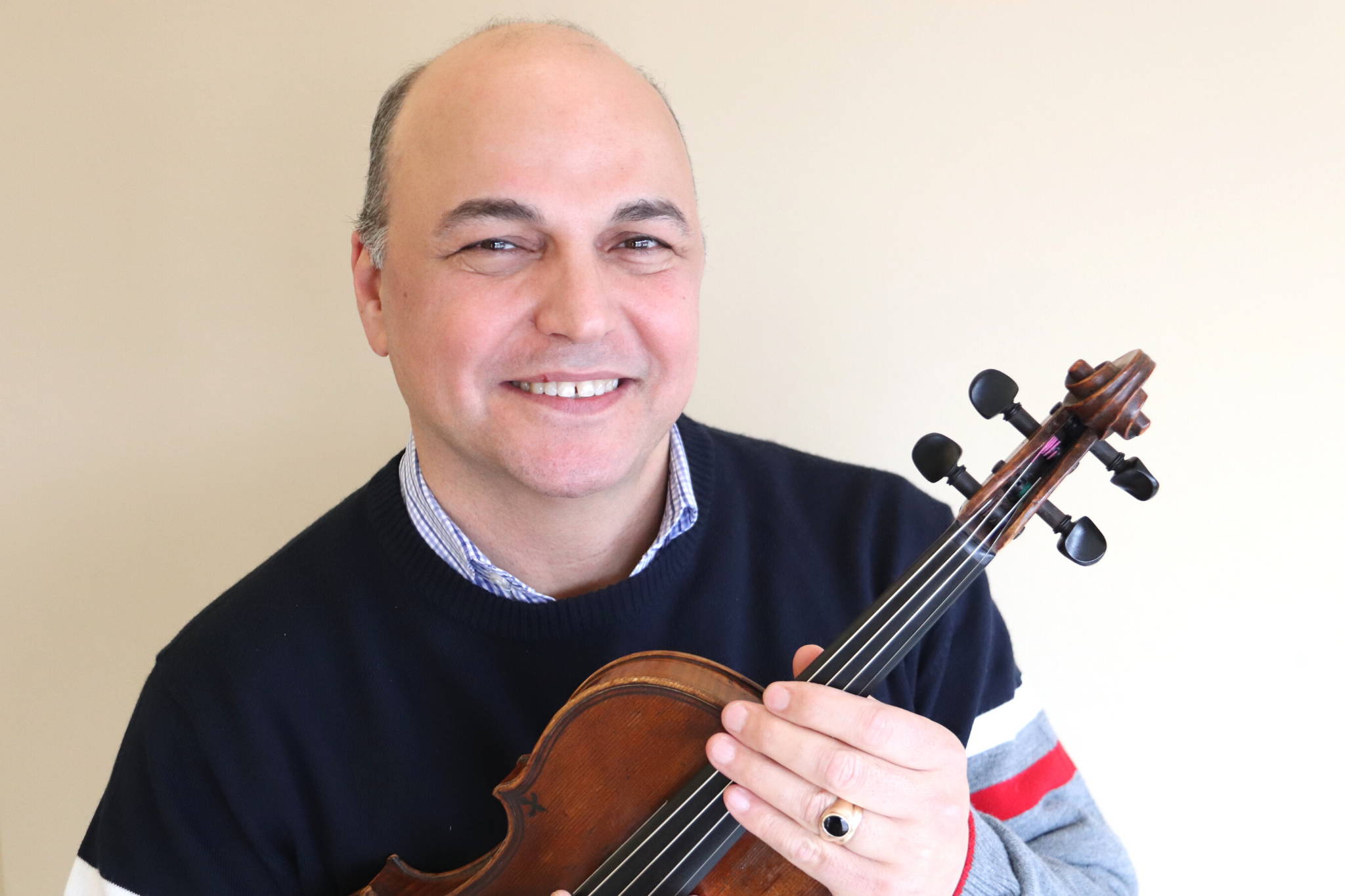 Joseph Toma has been a professional musician since 1984 and teaching since 1995. Mr. Toma has a variety of skills, playing and teaching eight different instruments. He is an experienced stage musician having performed with Stevie Wonder, Evanescence, Lindsey Stirling, and soloist for the Liberty Symphony's Four Season concert. Not to mention, he also has performed as the violin soloist in orchestras for presidents and kings around the world!
-K.C. Strings Studio Teacher, Since 2007
-Outreach Christian Education School in Avondale, Since 2007 to Present (teaching K to eighth grade music classes, including: group violin, viola, drums, piano, guitar bass, guitar, and keyboard)
-Lydia Lavonne Community School of Music
-William Jewell College in Liberty, MO
-Group lessons at Smithville co-op (Home school)
-Liberty Symphony Orchestra, Present
-Philharmonia of Greater Kansas City, 2006
-Saint Joseph Symphony, 2006 to 2016
Performance Styles: Classical, International Music,
Irish, Scottish, Jazz, Blues, Jewish Music, and Country Music.
---
K.C. Strings Studio Teachers - Cello & Bass
Matthew Carlyon - Double Bass - Wednesday/Thursday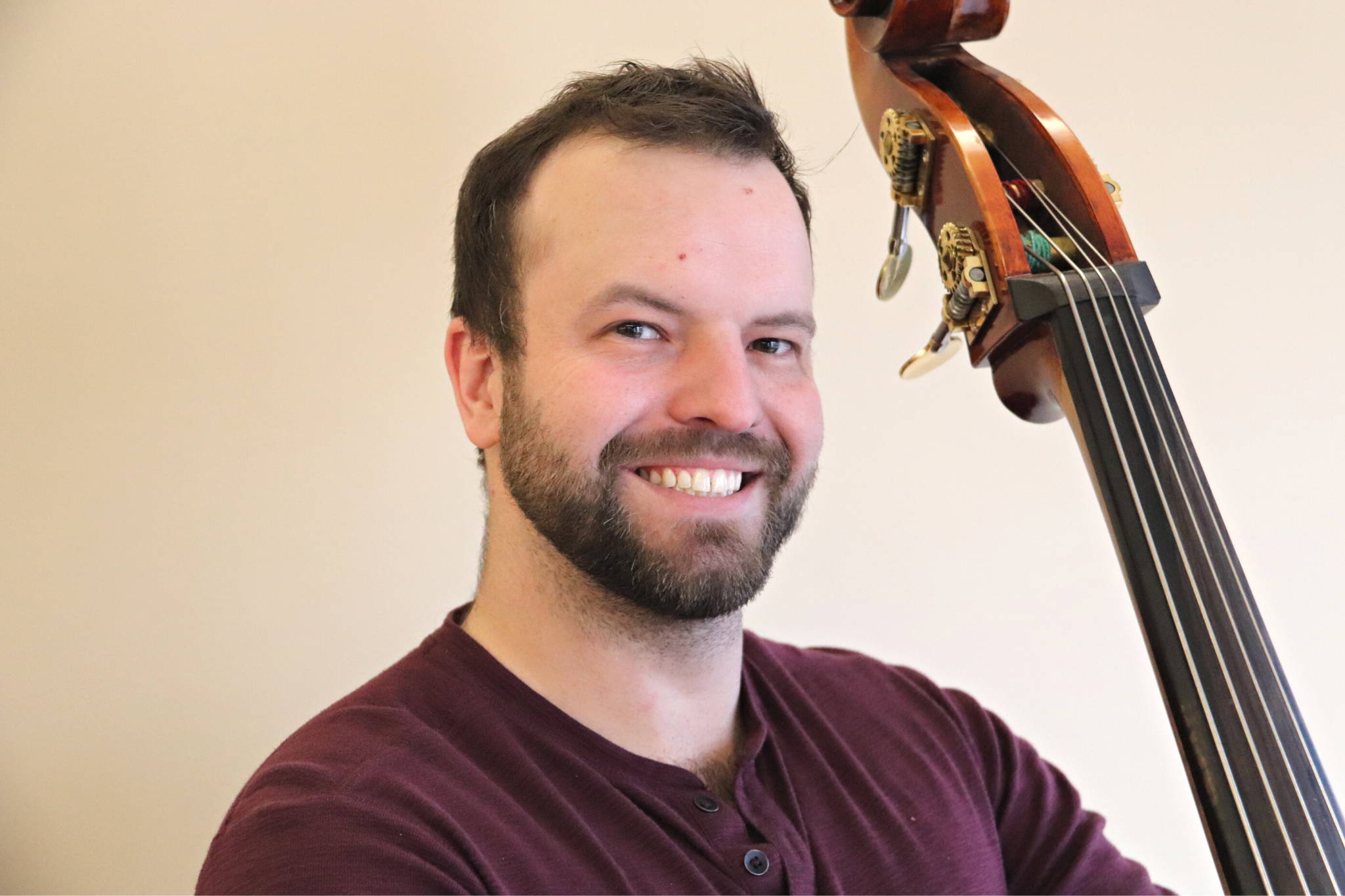 Mr. Carlyon received his Bachelors of Music in Bass performance and Audio Engineering from the University of Central Missouri in 2017 under the tutelage of Dr. Michael Bersin. He was then awarded scholarship to the Fred Fox School of Music at the University of Arizona. Where he earned his Master of Music degree in 2019 under Dr. Philip Alejo. The performance background of Mr. Carlyon spans through varieties of genres including musical theater, opera, jazz, blues, baroque chamber music, modern contemporary, electronic, and even heavy metal. He has performed in world renown venues including Carnegie Hall in New York City, and the Kauffman Fine Arts Center in Kansas City, MO. While attending the University of Arizona, Mr. Carlyon would tour the orchestras of local school districts to teach bass students ranging from grade 5 through 12. He was also invited to be the bass clinician for Orchestra Day at the SunnySide school district in Tucson, AZ. Along with teaching outside the school, he assisted in teaching an undergraduate course for Music Education majors in which they would learn the fundamentals of all string instruments.
Recently Mr. Carlyon has moved to his hometown of Shawnee, KS where he is employed by Krutz Strings Inc. as a specialized craftsman in bass setup, repair, and teaching privately. He also actively auditions for symphonic orchestras and had been invited to audition for symphonies in Denver, Nashville, Detroit, and Springfield, IL. The ultimatum to his musical career is "to become Dr. Matt and teach the younger generation what I wish I knew about this whole bass thing."
Jodie Fuentes - Cello - Monday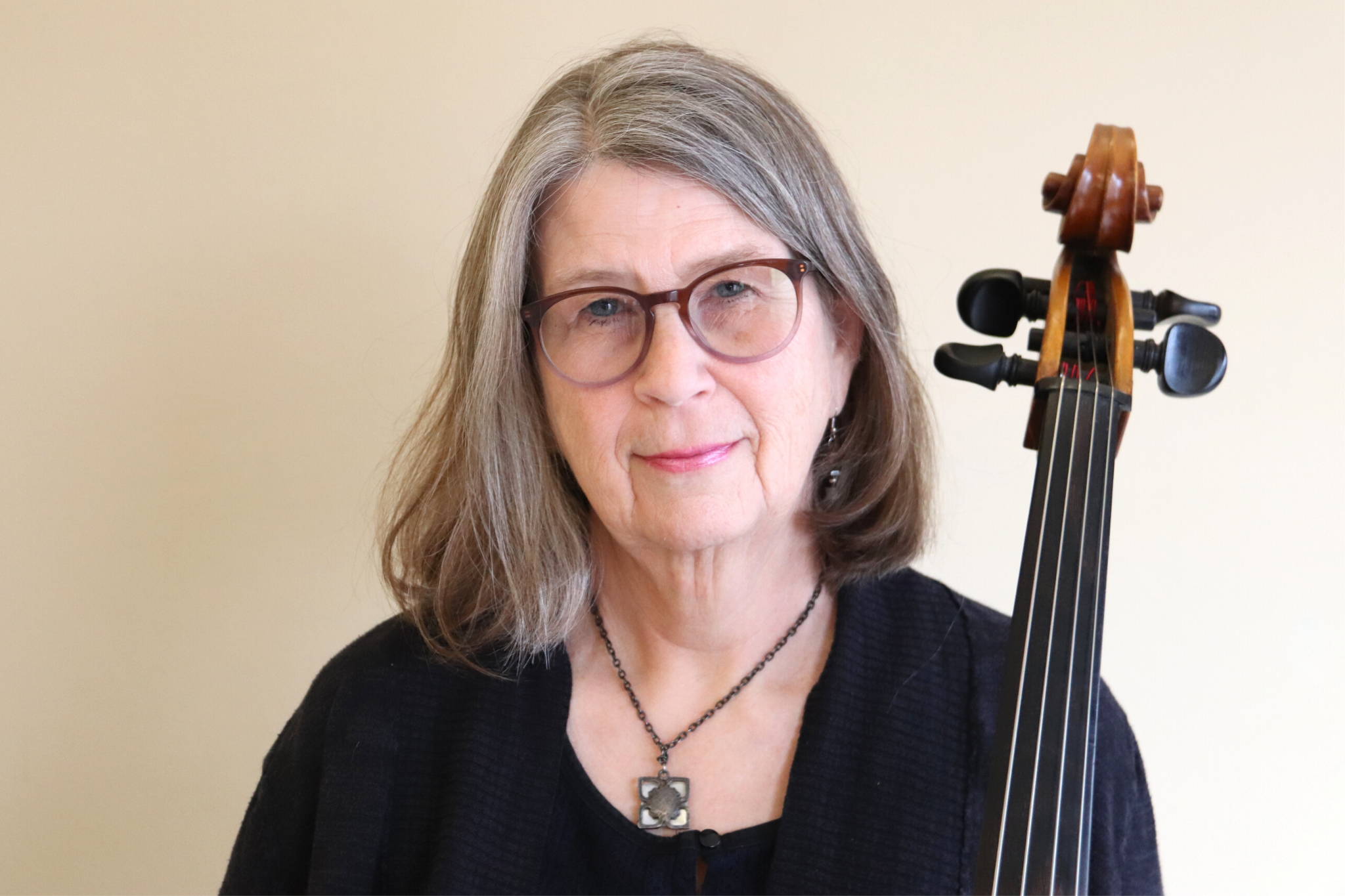 Jodie Fuentes is a native of Springfield, Missouri and began studying the cello at age eight. In Springfield she performed with the Springfield Youth Symphony (principal cellist senior year), the Springfield Symphony Orchestra and the Drury College Orchestra. She also began teaching private cello lessons while still in high school. She left Springfield to attend the University of Missouri-Kansas City Conservatory of Music.
Jodie Fuentes graduated from the UMKC Conservatory and received a Ford Foundation award to attend graduate school and participate in a graduate string quartet. This quartet traveled to various schools in the area to support non-string-playing music teachers with teaching string classes, to give some private instruction to select string players and to help teachers with recruiting new students. The quartet also performed extensively.
She is currently principal cellist of the Heritage Philharmonic and recently retired from the St. Joseph Symphony after a 30 year career there. She has performed with the Northland Symphony Orchestra, Northland Chamber Orchestra, Messiah Festival Orchestra, Civic Orchestra, and Liberty Symphony Orchestra as well as performing in trios and quartets in various venues across the area.
She is also the co-director of the Kansas City Cello Society, an organization which hold two cello ensemble workshop events each year that are open to cellists of all ages and abilities
Rachel Fuentes - Cello - Tuesday/Thursday/Friday/Saturday
Jeremy Martin - Cello - Wednesday
Alison Mayes - Cello/Double Bass (beginners) - Monday
Gerald Spaits - Double Bass - Wednesday
Gerald Spaits, a native of Kansas City is one of the foremost jazz bass players in the Kansas City area. Gerald is currently on staff at The University of Missouri Kansas City, as the instructor for Jazz Bass under Bobby Watson. Gerald has enjoyed an active career with local jazz artists including Russ Long, Angela Hagenbach, and Tommy Ruskin. He has also performed with Kansas City jazz legends Jay McShann, Marilyn Maye, and Claude Williams. Appearing with national recording artists, Herb Ellis, Karrin Allyson, Kevin Mahogany, Gary Foster, and The Woody Herman Orchestra. Gerald debuted his own; self produced CD, Three Sides in 2000, and has since produced three additional CD's on the Passit Label; Never Let Me Go and Time to Go with the Russ Long Trio and The Westport Art Ensemble. A distinguished jazz musician, Gerald is well known as one of the "first calls" with many artists, and also performs regularly with several of his own groups, including The Gerald Spaits Trio and the Kansas City Bass Quartet, which he founded.

Gerald teaches both Classical and/or Jazz and has published two books on Jazz Bass, which are available at KC Strings.

Now available exclusively at KC Strings:
A Comprehensive Method for Jazz Bass Volumes I and II by Gerald Spaits

Learn how to play Walking bass lines, Jazz Theory and Improvisation.
Looking for a teacher outside of the Shawnee/Merriam Area? We recommend you ask your orchestra teacher or ask us for our "highly recommended" teacher list: info@kcstrings.com OR (913) 677-0400