We are proud to be of service to string players throughout America for over 30 years!
Our mission is to empower string players and help create a vibrant strings community.
• K.C. Strings began with Misha and Anton Krutz envisioning creating a world-class violin shop in Kansas City. Misha had a passion for repairing string instruments, Anton a skilled luthier. In 1992 K.C. Strings officially opened its doors to serve the needs of the string community, and grew into a full service shop with one of the largest selections of instruments in all price ranges within the Midwest. We cater to string players (violin, viola, cello, bass) from student to professional.
• K.C. Strings specializes in having an expert sales staff that is passionate about music and serving you. They are unique in catering to the needs of student violin, viola, cello, and bass players as well as professionals locally and nationally. If you are looking to rent or purchase, we can help find the ideal instrument for you.
• Our repair department is staffed by a team of European and American craftsmen with over 300 years combined professional experience. We can restore your instrument and bow to their best condition.
• K.C. Strings offers string instrument lessons on site with a roster of talented and professional studio teachers who teach all levels of players, along with a Music hall which seats 70 people for concerts, camps, and master classes.
Serving students to professionals, we would love to be of service to you.
K.C. Strings Violin Shop
5842 Merriam Drive
Merriam, KS 66003
Monday thru Friday 11:00 AM - 7:00 PM
Saturday 10:00 AM - 4:00 PM
(Closed on Sundays.)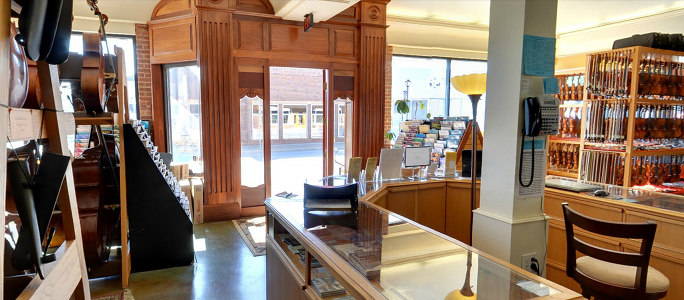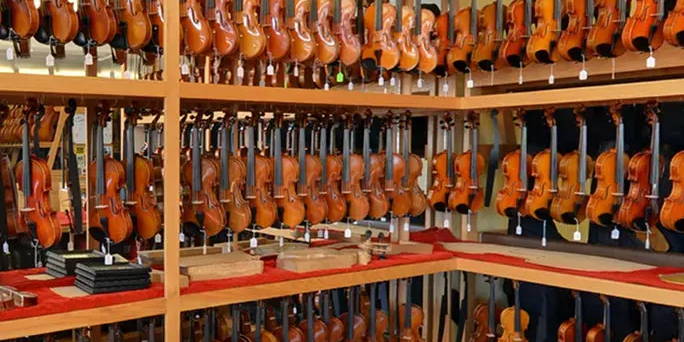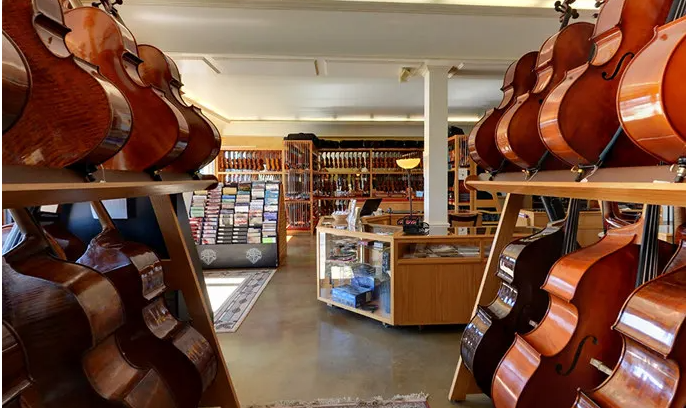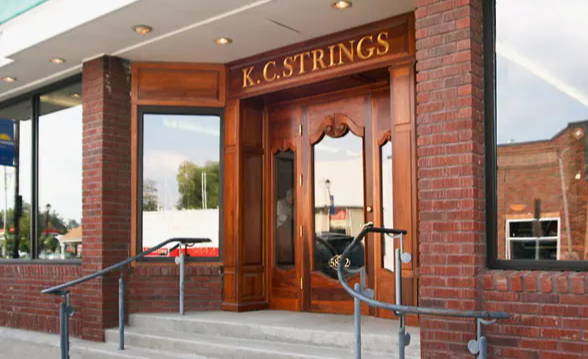 Keep in touch and follow us online!